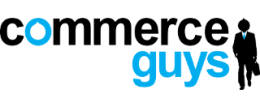 Commerce Guys helps teams succeed with Drupal Commerce.
We work directly with merchants and like-minded agencies to provide expert Drupal Commerce services, including architectural and performance consulting, third party integrations, and custom development. A significant portion of our time remains dedicated to developing and supporting open source software as active participants in the Drupal community.
We created and maintain Drupal Commerce, one of the largest open source eCommerce software projects. Over 60,000 merchants use it to sell physical and digital goods, including retail products, subscriptions, file downloads, and more. Merchants adopt the platform to deliver unique customer experiences and to scale through website integrations and fulfillment automation.