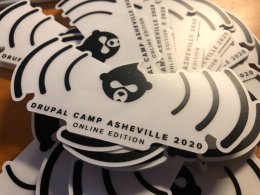 Tickets cost $10
How to register:
Complete this registration form.
Purchase your ticket.
You should receive a confirmation email with the attendee Name and Friday Activities. If you need to update your selections or you run into any technical issues, please contact us.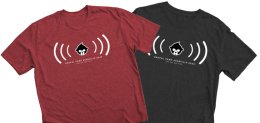 T-shirts cost $24.99
or $64.99 (Individual Sponsor)
Even though we can't meet in person this year, we still want you to have a Drupal Camp Asheville shirt. Go to https://www.bonfire.com/store/drupal-asheville to order yours today.