Friday, August 12, 2016, 9am - 5pm
Welcome announcements at 8:45am.
Mission Health/A-B Tech Conference Center
16 Fernihurst Drive
Asheville, NC 28801
Sprinting is FREE!

Bring a laptop, preferably with a Drupal 8 environment (see tools installer).
What is a Sprint?
A sprint is a get-together for focused work on a project. Sprints are an important part of Drupal's growth, and are also a great opportunity to get involved, because others are on hand to help you contribute. Come and collaborate in person with other Drupal community members!
Who should come?
Everyone! You don't need to be a developer to contribute; we need project managers, bug reporters, QA testers, people to help write documentation, etc... If you ARE a developer, but not sure where to get started, we have mentors to show you the ropes.
What if I'm new to Drupal and/or sprinting, how can I join?
If you feel new and would love helping hands, join the sprint room Friday afternoon for a guided introduction to the tools and processes we use to collaborate.
Join this free workshop if you are familiar with Drupal but new to Drupal contribution. This hands-on workshop will cover the basics of contribution essentials like the Drupal.org issue queues and IRC, and optionally Git and setting up Drupal 8 on your laptop.
I have worked on Drupal before, which sprints are for me?
If you have experience with Drupal issues and maybe already know a team/topic, join the sprint room Friday morning for a full day of sprinting. These sprints will not have formal mentoring available, but of course if you have questions, there are always plenty of friendly people to help you.
If you are interested in being a sprint mentor Friday afternoon, contact us.
Featured Sprint: Decoupled Blocks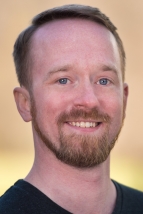 Asheville's very own Matt Davis will be leading a sprint on his up-and-coming Drupal 8 module, Decoupled Blocks. Come pitch in or check out the action Friday morning!