Event Information
Friday July 14, 2017, 8:30am - 5pm
Saturday, July 15, 2017, 8:30am - 6:30pm
Registration begins at 8am both days.
Mission Health/A-B Tech Conference Center
16 Fernihurst Drive
Asheville, NC 28801
Drupal Camp Asheville is a two-day event that focuses on hands-on training, community contribution and knowledge sharing for all levels of Drupal experience. Lunch will be provided both days.
Why should I come?
Drupal is a popular free open-source modular framework and content management system (CMS). It is used to build everything from personal blogs to enterprise applications. Millions of businesses, government agencies, and nonprofit organizations use Drupal because it is free and flexible. It is constantly being improved by the hundreds of thousands of dedicated developers that are part of the Drupal Community.
Drupal Camp Asheville is a growing camp in a beautiful tourist destination. The size of our camp is perfect for being able to access session speakers and even do your first session presentation. We are a welcoming event for people at all levels of Drupal knowledge and experience. Come learn and share in an awesome laid-back environment.
Who is organizing this camp?
Asheville Drupal User Group is the host organization working hard to make this camp possible.
Camp Planning Team
Stuart Broz
Marc Czarnecki
Jonathan Daggerhart
Kimberly Daggerhart
Dan Gurin
Tammy Meagher
Justin Rhodes
April Sides
If you are interested in joining the Meetup group or volunteering to help with camp, contact us.
What is the origin of your logo?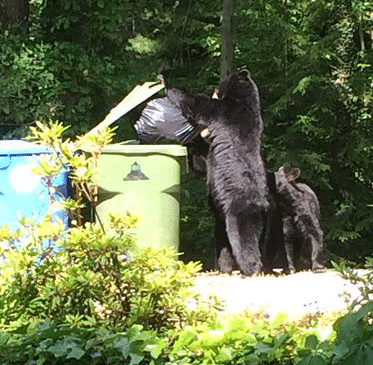 Asheville participates in the North Carolina Urban/Suburban Black Bear Study, a collaborative project between North Carolina State University (NCSU) and the North Carolina Wildlife Resources Commission.
We decided to embrace our urban bear population as a unique characteristic of our city and a great open and inviting symbol of our local Drupal community. The logo was designed by a member of the Asheville Drupal User Group, April Sides.