Friday Not-So-Standard Pizza Night and Social Hour
Traditionally, our Friday social event takes place at Standard Pizza in Asheville, NC. Keeping with tradition, make Friday night, pizza night with us.
How to participate:
Have pizza for dinner on Friday. Homemade, frozen, delivery, your choice.

Snap a photo and share it on social media (@DrupalAsheville, #DCAVLPizzaNight).

Eat your pizza prior to joining the party (because eating in a Zoom can be a little awkward).
Grab your favorite beverage (from water to wine or anything in between).
Join the social hour Zoom call.*
* - The only real requirement to participate.
We will start the call with introductions and go from there.
What's your name?
Where you are based?
One of these:

What's an interesting fact about yourself?
What's something you've learned recently?
What are you hoping to get out of camp?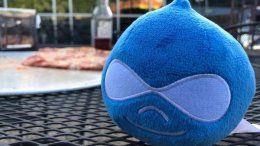 Saturday Game Night
Join us for game night! We will be playing a variety of Jackbox.tv games that include trivia, drawing and fun.
How to participate:
Join the Zoom call.
If you want to play:

All you need is a device with a browser (computer, phone, tablet, etc.).

If you don't want to play:

you can watch in Zoom and/or join the game audience.
We will start the call with some quick introductions then, game on!