Thursay Game Night
Join us for game night! We will be playing a variety of Jackbox.tv games that include trivia, drawing and fun. This event will be hosted by Brian Manning.
How to participate:
Join the Zoom call.
If you want to play:

All you need is a device with a browser (computer, phone, tablet, etc.).

If you don't want to play:

you can watch in Zoom and/or join the game audience.
We will start the call with some quick introductions then, game on!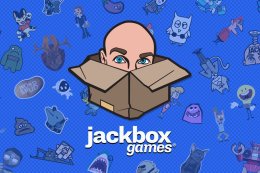 Friday Virtual Happy Hour
Join us for a virtual happy hour (or two) hosted by Tearyne Almendariz.
How to participate:
Grab your favorite beverage (from water to wine or anything in between).
Join the social hour Zoom call.*
* - The only real requirement to participate.
We will start the call with introductions and go from there.
What's your name?
Where you are based?
One of these:

What's an interesting fact about yourself?
What's something you've learned recently?
What was your biggest takeaway from camp?