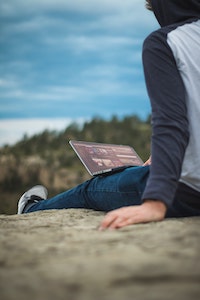 All are welcome to this online unconference event where there are no preset presentations. Whether you want to discuss your projects with others, have an impromptu talk you would like to give, or a polished slide-deck presentation, you will be given the chance to pitch your idea(s). Once the pitches are made, every attendee will get to vote on the ones they find most interesting. This setup makes the event informal, the schedule fluid, and the topics dynamic. Most of all we have a lot of fun!
If you are interested in Drupal and keen on spending an afternoon chatting with and learning from, other like-minded folks, be sure to make it to this year's Unconference! While Drupal is the focus, we will also welcome talks on other related topics!
Suggested Topics
Accessibility
Demonstrate a current challenge and ask for help
DevOps
Drupal - all the things
Drupal related languages and frameworks
Performance
Project Management
Security
Show and tell your web or application project
...or bring your ideas!
Schedule
Friday, July 8th 1pm - 4pm EDT
12:00pm - 1:00pm EDT - Lunch (provided in Brown Dining Hall)
1:00pm - 1:30pm EDT - Welcome and pitches
1:30pm - 2:30pm EDT - First session block
2:30pm - 2:45pm EDT - Break and Q&A
2:45pm - 3:45pm EDT - Second session block
3:45pm - 4:00pm EDT - Wrap-up
4:15pm - 4:30pm EDT - Prize Raffle and Closing
Register Now and select "Unconference" as your Friday Activity.
About the Facilitators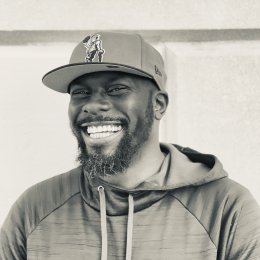 Bayo Fodeke is one of the organizers of the Charlotte Drupal Drive-in, an unconference style event focused on Drupal and web technologies. As a Senior Full Stack Developer at Red Hat, Bayo works on projects that span multiple teams. He helps bridge the gap between teams and aims to reduce wasted code and effort.
Communication is one of his greatest strengths - this facilitates working with different groups and stakeholders of varying technical expertise while being able to communicate effectively to get work done. He graduated from University of North Carolina at Charlotte with a BA in Software Information Systems and a minor in Graphic Design in 2011.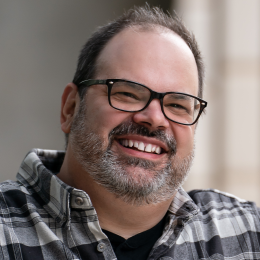 Mark Shropshire "shrop" is one of the founders of the Charlotte Drupal Drive-in, an unconference style event focused on Drupal and web technologies. As a Senior Director of Development at Mediacurrent, Shrop loves working at the intersection of leadership and technology. He focuses on empowering teams to excel while using best of class open source technology solutions. In addition, Shrop is an organizer and frequent public speaker at meetups and conferences, talking about leadership, technology, productivity, and mentorship.