Checkout this year's awesome sponsors!
Thanks so much for your support - you rock!
Silver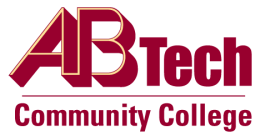 Founded in 1959 in the heart of Asheville, A-B Tech is the largest higher education institution in North Carolina, serving approximately 25,000 students a year in Buncombe and Madison counties through our curriculum, continuing education and workforce development programs. Located on a picturesque campus bordered by Biltmore Estate, Asheville High School and Mission Health, A-B Tech attracts local residents, as well as people from across the country who are drawn to Asheville's mountains and thriving community. Learn more at abtech.edu.