We are so excited to have in-person social events, however, there are still COVID-19 risks and protocols. By attending any in-person events, you agree to accept the risks and follow the protocols for COVID-19 at all venues and locations.
New York Times - Tracking Coronovirus in North Carolina (Buncombe and McDowell counties)
Friday Daggerhart Lab Party
It's finally time to pawty! Daggerhart Lab invites you to an outdoor in-person after-party for local attendees of Drupal Camp Asheville. Your first two drinks are on them!
Food trucks that are scheduled to be onsite for food purchase:
While they are excited to host this in-person event, please be mindful of COVID-19 risks and protocols.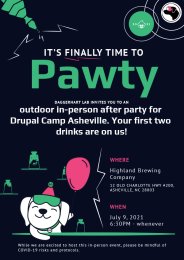 Highland Brewing Company
35.570982528875, -82.497797012329
Highland Brewing Company
12 Old Charlotte Hwy #200
Asheville, NC 28803
United States
Saturday Hike at Catawba Falls
Come join your new Drupal friends on a hike to Catawba Falls. This awesome 3-mile out-and-back hiking adventure features old dams, creek crossings, newly built footbridges, and waterfalls. Detailed description, photos, and historical info.
How hard is this hike?
Super easy! This is a beautiful, gently sloped trail that is very accessible, and perfect for kids and family! The major water crossings have bridges, and you won't need waterproof boots to traverse the minor creeks that flow across a couple spots on the trail.
For the hard-core seasoned hiking vets, there is another waterfall further up the river, but that trail is extremely technical and can be very dangerous. Attempt at your own risk.
How do I get there?
We will meet at The Dripolator Coffeehouse in Black Mountain between 10 - 10:30 am to get caffeinated and convoy over to the trailhead.
The Dripolator Coffeehouse's address is: 221 W State St, Black Mountain, NC 28711 
(map & address details below)
If you don't want coffee, wake up late, or would prefer to go directly to the trailhead and meet us there at 11am.
Trailhead @ 11:00am
3074 Catawba River Rd
Old Fort, NC 28762
Here are some alternative directions in case the interwebs fail you.
Head East on I-40 to Exit 73 for Old Fort.
Immediately after exiting the interstate, hang a hard right onto Catawba River Road.
It is a 2-lane road that ends at the parking area for the hike, so drive until you can't drive anymore.
What should I bring?
A great attitude, a Drupal shirt (if you have one) for a photo, a camera, some water and any snacks or lunch you want to eat. If you want to go swimming, bring a swimming suit and a towel!
A quick note for pet owners: This is a pet-friendly area, but local laws require your pet be on a leash. This hike can get busy sometimes, so keep that in mind when considering bringing your animals!
Please be mindful of COVID-19 risks and protocols.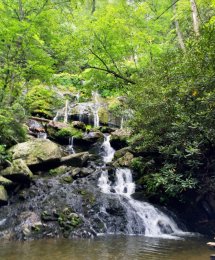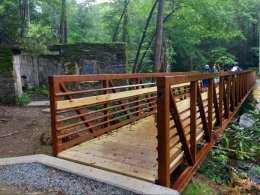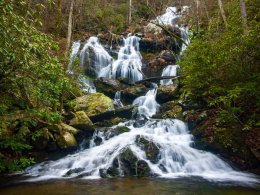 Dripolator Coffeehouse
Bright, mellow roastery & coffee shop providing coffee, smoothies, fresh baked local pastries and desserts, some of which are gluten free and vegan. Roasting their own largely organic and fair trade beans. Free Wi-Fi.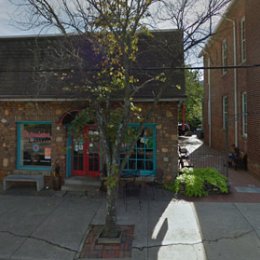 35.6162681, -82.3213676
Dripolator Coffeehouse
221 West State Street
Black Mountain, NC 28711
United States