Sponsorship Levels
Become a Sponsor
Drupal Camp Asheville is organized by the local Asheville Drupal Users Group, providing education and training to developers and site owners alike. We rely on businesses of all sizes and industries to participate as our sponsors. Without our supporters, we would not be able to spread our knowledge and love for Drupal.
Why should I sponsor?
Visibility within the Drupal community
Contribute to growing the community and increasing adoption
Support attendee contributions to core and contributed modules
Create new, or foster existing, relationships with our speakers, sponsors, and attendees
Discover your next essential team member
Support the education and advancement of developers contributing to the success of Drupal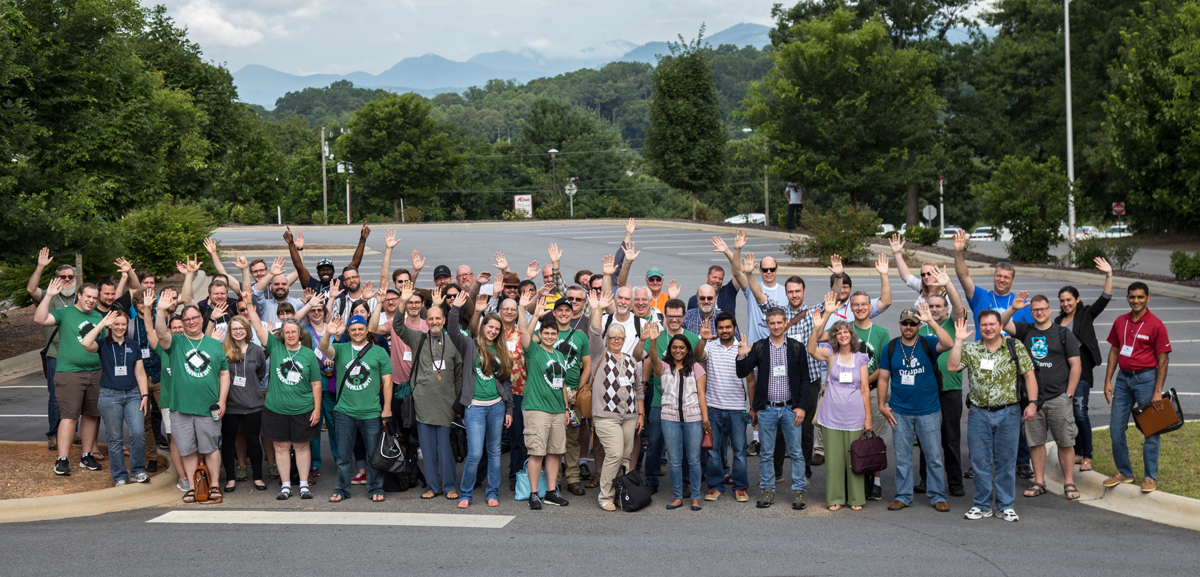 Our attendees tell us:
23% - I am new to Drupal
37% - I use Drupal at work or on a personal site
38% - I develop or design for a company that uses Drupal
32% - I work for an agency that sells Drupal services
---
2017 camp sponsors included: CivicActions | A-B Tech Community College | HabitatSeven | New Valley Media | OSTraining | Red Sky Development | Acquia | Blue Oak Interactive | Code Journeymen | ERT, Inc. | Lingotek | Pantheon | Softescu | Zilleem | bidPress | Buchi Kombucha | BuildAModule | Counter Culture | Digital Ocean | Drupalize.me | Hole Doughnuts | Jet Brains
---
Add-On Options
Want to make up your own sponsorship? Send us an email outlining your sponsorship idea!